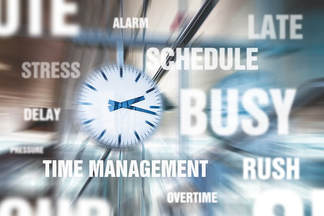 ​Tune In

Tune in to your body. Sounds easy enough. Not always so easy to do when you're so in your head. How about a quick check now? How is your body feeling? Tense anywhere?

Measure your stress level on a scale of 1-10, with 1 being the lowest & 10 being maximum stress. If you can take the opportunity when you're alone to lie or sit down with your eyes closed, put on your favourite music for relaxing or just sit in silence, whatever works best for you. Just let your mind wander and let thoughts wander through just like clouds on a slightly breezy day. No need to hold onto those thoughts, no matter how fleeting. After 10 minutes or so measure your stress levels again between 1-10.
​
Use this as a gauge for measuring your stress levels. Check in during the day, notice how your body is feeling: are your shoulders hunched and tense; how does your gut feel, is it tight and churning; is your jaw clenched?
​Move it!

​
Movement
is a great way to reduce stress levels. Just by getting up and moving around, creating motion to move that e-motion around. Try it, how does it feel? Take a walk, even a leisurely one will have benefits. If you're at work, why not try a walk at lunchtime? Too hot then? Try before or after work. A walk or jogging session at the end of the day can help reduce tension. Generally aim to keep fit anyway. Be sure to get your health professional's ok first if you're going to take up a fitness regime, let him/her in on your journey. Letting them know helps with your overall care.
​Breathe the Breath

​Power breaths. Inhaling through the nostrils for a count of 5, hold gently, release for a count of seven slowly through the mouth. You can vary the counts. To calm: your exhale needs to be longer than your inhale. To invigorate: your inhale needs to be longer than your exhale.
​Mind Power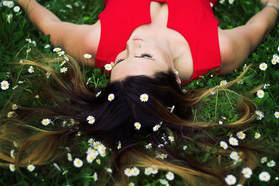 ​Just take a moment or two to imagine that you are somewhere else. Where is your favourite place? Somewhere you'd like to go? Use your imagination. Hear it, see it in your mind's eye. The more vivid the images the better this technique will work.

​Challenge your thoughts; are they even your thoughts?

​Be aware of your inner voice and the messages that it is sending to you. Often these thoughts are based on previous conditioning and the thoughts themselves may be harmful and create unnecessary levels of stress. For example, if you are under pressure to get something done by a particular time you may find yourself thinking, "I must get this done or else I'm fired and I'll need to find another job!" This is probably not the case and if it is then you're probably better looking for another job anyway. Furthermore, we are quite receptive. What's to say these thoughts are even yours? If two people have the same thought at the same time, who's thought is it anyway?
​Make those tasks bite-size

​A large task can be overwhelming and may need to be broken down into simpler easier to complete jobs. We meet more step by step targets this way and feel a greater sense of achievement after each step is finished. Give yourself reward for completing the smaller task and do not wait for the final task before you give yourself a pat on the back. Having said that, be mindful of your reward. You don't want you reward to have consequences that elevate stress or anxiety levels. More on that below.

​Reduce the Caffeine & refined Sugar
​Say it isn't so?! I know, we practically live on the stuff to keep us going. I will admit I'm a procaffeinator (procrastination by coffee). Whilst caffeine and sugar give a temporary pick-up they also have the nasty
consequences
. There's the downer after the caffeine and sugar have worn off, leaving us feeling worse than before. Cutting back or even eliminating caffeine can help with anxiety levels, ability to sleep and wake feeling refreshed, and our overall feeling of well-being.
​Playtime!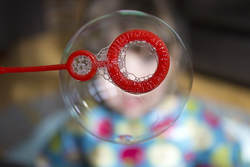 ​Some professionals keep "squish" balls, or stress balls, in their work space a simple squeeze is all that is needed for rapid relief of stress and anxiety. Other people take a few minutes to play a game or app. What I like best is bubbles! They're fun, they make you smile & others often love them too. Share them :)
​Have a Chat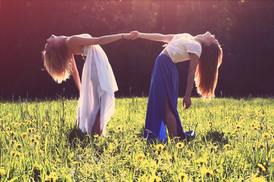 ​​Got someone you can have a chat with? Let someone know what you're going through. But remember once you're done; shift your focus to an attitude of gratitude. It is worthwhile to get it all out, just don't get stuck there.
Massage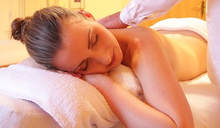 What better way to reduce your stress than to have a
massage
. Be sure to do your research and find a therapist who'll do exactly what you're wanting. There are many types of massages out there, find one that suites your needs.
Finally, remember that it's natural to feel stress when you leave your comfort zone. Some stress must be endured as you expand your horizons, learn new tasks and grow as the ever evolving being that you are. That kind of stress may not be much fun, but in the long run, it's worth it!

​#stress #livingwithstress #reducestress #mylifemyway