It is interesting, as I write this, I am at a precipice in my life. Decisions mounting and tearing away at me molecule by molecule. This is how the Universe unfolds, leaving crumbs of messages to decipher & tease along the way. This is happening in the now. Not just words on a page, but my own journey through into the next phase.

Winter. For me this is a time to go within, to explore the depths and submerge myself in who I am becoming. It is a golden opportunity to prepare the way; to till the soils of the soul and make them rich for planting the seeds to our new dawn. This is the time of the greatest darkness, but also the time of greatest hope: the time when we have the opportunity to access the most fertile space in the depths of our soul.
​
According to Jung, shadow or the shadow aspect is that which we are not fully conscious of. He believed it could be a place of great potential.

"In spite of its function as a reservoir for human darkness- or perhaps because of this- the shadow is the seat of creativity" ~Carl Jung
​To submerge oneself into their own depths can bring some anxiety, but knowing the end result will be a clear, more defined me at the other end is well worth the effort to do so. There is no real right or wrong way to prepare. It is what you feel works for you. I'll go through my own process & perhaps it may call to you also. I urge you to modify and make it your own.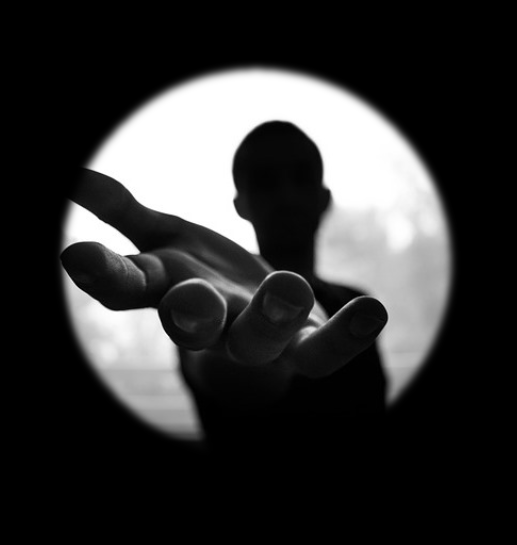 Prepare & cleanse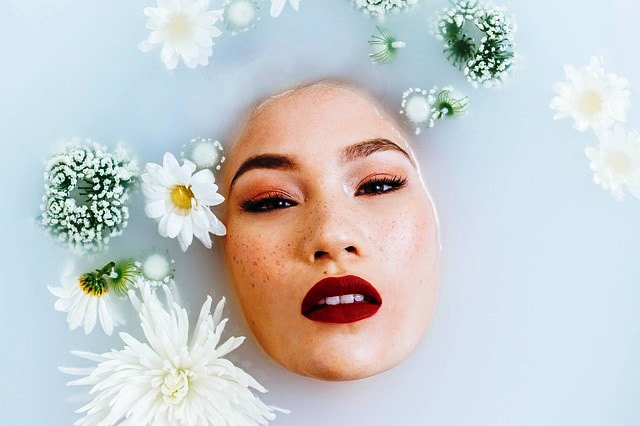 One must always prepare for a journey, physical or otherwise. This is a time to clear space; to clear out our cobwebs of emotions, thoughts, bits of toxic conversations that have become trapped, our stuckness, & that which keeps us from moving into our light. Time to prepare our spiritual bed so light can be rebirthed.

I prepare the clothes I'll wear for my journey; they've been misted with Rose Essential Oil. I shower first to get rid of most of the dense vibrations clinging to me. I think about:
What do I need to let go of?
What do I want to leave behind in the old year?

As I think these thoughts I imagine them leaving me and being washed away, watching them as they go down the drain. As I wash my body I'm imagining that cleansing going deeper.
Tonight I have a bath after the shower. To soak, to really get in deep, I scent the bath with frankincense essential oil (*see note for alternatives). As I soak, I allow thoughts and emotions to arise. If tears need to flow I let them fall unhindered. This is a process. No-one here to judge or criticise. I welcome whatever comes up as it comes up to be processed, acknowledged, learnt from and released.
​
I imagine as I soak any toxins in my body, toxic thoughts & emotions, mine or others, to flow from me into the water. Tonight I released my conditioning, the programming & conditioning passed through family, and released all that is not in alignment with my Divine Blueprint. I sank below the water, freeing myself of all these constraints. Some placed on me by family, some by society, most placed on myself. It can seem so light to say just let go, however, I believe our minds are truely that powerful. To imagine it and bring it into being. More and more we are discovering through science just how powerful thoughts can be.
I step out of the bath and let the water drain, blessing it as it goes. Life sustaining water & all that I have let go of. Getting into my clothes, I know I have prepared them with love, setting an intention of protection.
​
The Journey

I go into a darkened room. With just a salt lamp for light, some music plays in the background. I have prepared a nest of sorts, using a rollout meditation mat and doona. I also have a blanket, it is winter afterall. Finding myself a comfortable position I begin my meditation journey within. Calling in protection, so that I am safe and that all I learn and experience in my meditation is in accordance with my highest good. Spiralling through my centre until I am at my core. This is my Inner Sanctuary, a space that is mine alone. A place of unlimited potential & limitless possibilities. I am safe.

Whatever wants to be seen, heard or expressed- let it be. I breathe into it. Without judgement. I stand between the Known and the Not Known, on this threshold of worlds.
What has been important to me?
What have I learned?
What is it that I've projected onto others so to avoid looking at it within myself?

I spiral down deeper, breathing the breath. Sensing walls, I tap at them. I knock at them. What lies behind these dark walls? I sense resistance. What is it I don't want to see/feel/acknowledge?

If I want to stay as I am, I could leave the walls alone. However, if I wish to go beyond, to reach out to what I might become, I must break down the walls. I choose the latter. I kick and tear into the wall. It reveals a dark and dingy room. Dark shadows dart about. I step into the room.

I can sense the despair, the disappointments, the guilt & the anger coming from them. Emotions, choked down, supressed, left unacknowledged and imprisoned within. Imprisoned within my mind, my heart & my body. I am painfully aware of how these emotions have found their way through my body manifesting in ways obvious to anyone who knows anything about psychosomatics. I keep quiet because I know just how much my body aches & pains can reveal about my emotions & mental state. So further down I push & supress. But really, there is no hiding it. And now, I've gotten to the point where I wonder why I hide it? What do I gain by keeping them locked down? "Don't cry", "cheer up", "don't show how you feel". These are the things I've been told over the years. Without question I blithely accepted it all. These are all legitimate emotions. They need somewhere to go.

Why do we fear them so? Fear, another legitimate emotion that seems to be used to shape behaviour. The fear of rejection, of not fitting in, of not being good enough, of not being enough. Well it is enough. I've had enough. Enough of stuffing down emotions. Time to embrace these shadows and set them free.

I stand in the middle of that stuffy, dark & dingy room of my mind. Centred. Clear in my intentions. I invite them to join me, because I realise they're a part of me. Not only that, they represent every bit of power I ever gave away. I call it all back, like broken fragments of my soul littered throughout time. I call it back. As I do, shells of shadows fall at my feet & I am lifted. Within my hands I'm gifted a 3-d version of Cho Ku Rei, a Reiki power symbol. It's made of golden light. The light has been reborn.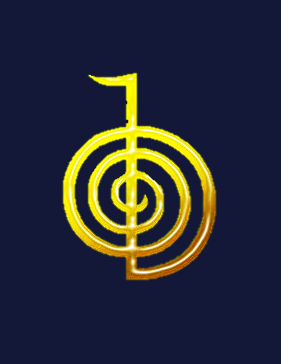 ​* You could substitute lavender, peppermint, lemon, or cinnamon essential oils. I have also used Clove Basil or rose, freshly picked, steeped & added to the bath when oils have been scarce.