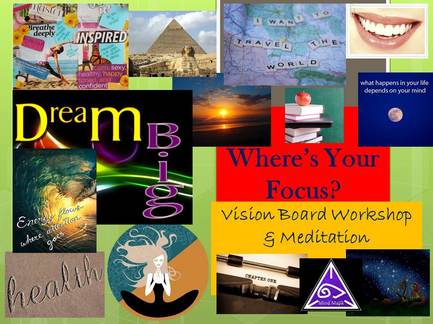 Where's your focus? vision board workshop & meditation

​ "The indispensable first step to getting the things you want out of life is this: decide what you want." – Ben Stein

You're invited to join us for visualizing your future by participating in a vision board workshop with a guided meditation. New Year's is often a time of new resolutions, but how can we stay focused on our goals without becoming distracted by Life's going ons? Solution: vision boards. Let's come together, plant some seeds & help nurture & grow them together. No art experience required. This workshop is for everybody! Let's get creative together, enjoying each other's company, visualizing our futures & sharing some afternoon tea. This is a safe space for self-exploration; no judgement, no hassles, supportive.


What's included:

* Art supplies

* Boards

* Meditation (with access to a recording after the event)

* Afternoon tea (Organic, gluten & dairy free)


When: Coming Soon
Where: Mind Majik Shop 9b/303 Oxley Avenue Margate 4019
Carpark entry Hale Street


Cost: $22 (Master number, Angel Number 22 encourages you to bring things through to fruition on both the spiritual and material planes)


Gift vouchers available if you'd like to gift to a friend :)


MAJIK RHYTHMS:
Movement & Meditation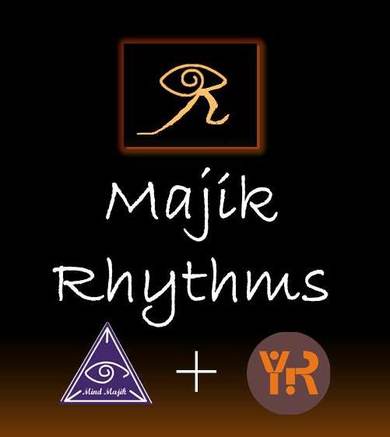 ​With over 40 years experience between Mind Majik & Yoga Rhythms, we're joining forces in a grand (ad)venture.

Come & join us every Wednesday for a gentle movement & meditation class. It is a gentle sequence for EVERYbody.

​Designed to free up physical tension and promote mental & emotional health and well being. Hope to see you there!
​
---
About Us:
​
Mind Majik (Lista) has been helping people find their inner calm for many years. Qualified in psychology, hypnotherapy, meditation & various other healing modalities providing some inner dialogue, affirmations, & meditation with therapeutic intent for this class.

Yoga Rhythms (Jo) has been sharing yoga classes for over 20 years. Qualified yoga instructor (infact she teaches the teachers ;) ) offering a gentle blend of movement for this class.


Wednesdays 9:30am: Blended Yoga, Qi Gong & Meditation
​
05 July 2017
12 July 2017
19 July 2017
26 July 2017

At GK Fit Studio
8 Snook Street, Clontarf
​(Opposite Supercheap)

Private tuition available. This has the added advantage of tailoring the meditation experience to meet your needs. Space/energy clearing is available and is included in the session.
Benefits of Meditation

* Emotional balance
* Skills to deal with stress
* Increased self awareness
* Being present
* Increased immunity
* Improved health & well-being
* A sense of belonging & purpose
* Improved concentration & focus
* Increased synchronicity
& many more

Meditation can help with

* Anxiety
* Chronic pain
* Depression
* Headaches, Migraines
* High blood pressure
* Insomnia
* Stress
* Physical illnesses
* Recovery from accident or illness
& much more